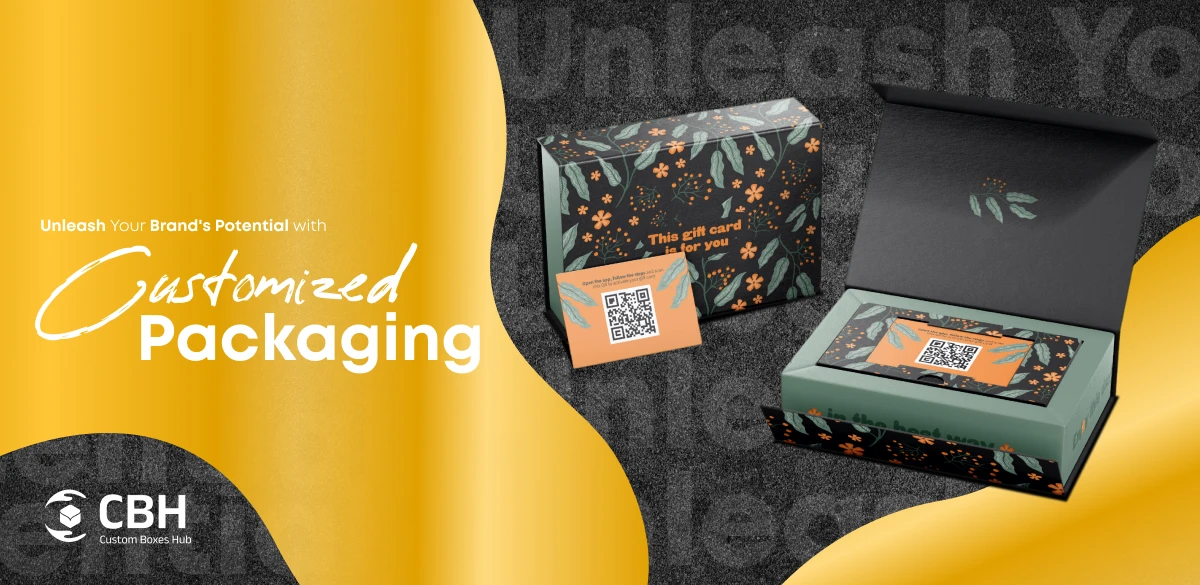 Custom packaging is always favored by businesses and customers, and it is judged to be more successful when it results in increased sales, customer retention, and positive social media feedback. The necessity for outstanding packaging has grown significantly in the market where everyone is attempting to make their product stand out from crowded stores. In order to increase brand recognition and forge lasting connections with customers, people, and businesses are now more detail-oriented.
The Value of Personalized Packaging
Personalized packaging is becoming more and more widely accepted. Custom boxes with logos and distinctive branding make the product seem more appealing and assist to communicate the value of your business. Your audience is more likely to remember your brand each time they go shopping if your packaging has the power to make a strong yet enduring impact. There are a few who believe that inserts and accessories are unnecessary whose aesthetic and safety benefits outweigh their costs.
Lay Foundation Experience That is Unforgettable
Do you recall the last time you opened a box holding a product that pleased you and whose discreet packaging you valued? Yes, of course! It is challenging to recall. There may have just been one or two things in the previous six months that elevated your unpacking experience and filled you with joy.
Anyone can develop a package, but it's uncommon to find one that offers an unforgettable experience. There are countless methods to partner with suppliers of packaging solutions to get cheap custom boxes at wholesale prices. But before continuing, it's important to realize how to turn regular packaging into a useful tool for your company.
Differentiate your Product
Customers are vital, thus concentrating on their requirements will help you improve your package compared to the competition. If you have a new business or are planning to update your packaging, begin your study by Just concentrating on what they will enjoy and find uncomfortable.
There is no deadline for making a difference in your packing; you may do it whenever you choose. Differentiation has several advantages. Consider your product's USP, which could be a freshly added feature or capability, pricing, quality, or anything else. Customers are drawn to products that have some added value for the consumer.
Depending on your product, you can differentiate your product. The following information might assist you in understanding the many forms of differentiation you can make when designing custom boxes for your product.
Emotional Differentiation
As a business owner, you may be aware of your client's emotional memories. Your emotions matter, as do the emotions of the personnel and the end user. Research has shown that people are much more likely to remember knowledge when emotions are present.
Create package designs that inspire joy, enthusiasm or any other pleasant feeling when the recipient discovers and opens the product. Emotional memories can be created by a person's way of life, identity, or storytelling. Emotions can be evoked through color psychology, imagery, and consistency. A great illustration of emotional distinction is seen in cosmetic businesses.
Vertical Differentiation
Vertical differentiation occurs when you distinguish your product by providing its quality, features, and perceived value. Make a statement by presenting your premium goods in high-end packaging that is filled with seductive designs, opulent finishes, and elegant shapes that may better communicate. However, each customer's perception of value could be different.
Horizontal Differentiation
Your package will be easier to pass off as unrelated to features and quality if you distinguish yourself through distinctive branding, design, and aesthetics. Create your package with eye-catching hues, geometric forms, and other distinctive branding components. Personal preferences, however, might influence what customers choose.
Functional Differentiation
The purpose of packaging is to secure and safeguard the goods. However, if they are easy to use, well thought out, reusable, and able to safeguard the internal product, it has produced a functional difference. The feature is frequently used as a USP by several industries, including fast food, confectionery, and beverages. Product distinctions might serve as a direction for your marketing messages and client interactions. There are several ways to make the most of your uniqueness, from promoting it in marketing to incorporating it into the content.
Mixed Differentiation
By utilizing a combination of vertical and horizontal variation, you can obtain excellent packing. It is therefore recommended to use blended differentiation to indirectly influence your clients' choices. When choosing custom printed boxes for wholesale or retail, keep the following in mind.
Price
Make sure the custom packaging boxes you choose aren't too expensive. Consider making a larger purchase of them. Your per-piece cost will be far lower in this scenario. Pick a packaging solution provider that gives free delivery services, free dielines, and custom printed logos and graphics in addition to the packaging.
Measurements
Before ordering your custom packaging boxes, accurately measure your items. This will help you avoid any harm and save the money you would have spent on the inserts.
Graphics and Finishes
You have the ability to express your creativity and leave a lasting impact on your customers when you personalize your packaging. With your own distinctive color or logo, you can additionally strengthen your brand's image.
Eco-Friendly Packaging
Research choices in the material that complements your product and aids in the development of a distinctive brand identity before selecting it for bespoke packaging and boxes. In order to improve adaptability, long-term sustainability, and reduce the impact of carbon, you can also look at eco friendly packaging choices. In this approach, you may win over the client while also improving the environment.
Summary
Packaging plays a crucial role in communicating the appeal of the product, the complexity of your brand, and its worth. Your packaging can make a difference. There is no time limit on how long you can change the way your packaging looks. You can differentiate your packaging based on your product by selecting the differentiation type. However, it is advised to use blended distinctiveness to subtly sway your clients' purchasing decisions.