Ties are a must-have accessory for every kind of event. They're an essential part of your wardrobe for formal events and functions. Whether it's a business meeting or a wedding, ties are necessary. As an accessory that exudes class and sophistication, it's vital to package them accordingly. That's where custom tie boxes come into play, and look no further than Custom Boxes Hub for your custom packaging solutions.
CBH has provided quality packaging solutions across the United States for the past fifteen years. We offer premium packaging solutions at the best prices so you can focus on your business without worrying about your packaging. At Custom Boxes Hub, we always put the customer first. If you're looking for beautiful tie boxes to boost your sales and enhance your brand, we've got you covered. Get a free quote now, and let's start our bespoke packaging journey together!
This article will discuss the several benefits tie boxes bring to your company. We'll review every facet of packaging your ties and how to use these customized packages to boost your sales. Here's how to use custom packaging to enhance your brand!
The Role of Custom Packaging in Attracting Customers
A dull and boring box will always struggle to grab potential customers' attention. Think of your packaging as a salesman; it must look presentable to engage with potential consumers. If your packaging isn't attractive to consumers, your tie's quality won't matter. The packaging is supposed to interest the buyer enough to make them look into the product.
With custom tie boxes, you can create eye-catching designs to attract customers. These boxes are fully customizable, meaning you can make any changes you want. Use exciting color palettes that will make your packaging pop. The first three things a customer will notice about your packaging are the color, the shape, and the logo. These factors should be designed to shine through to potential customers and leave a long-lasting impression.
Attractive designs require more than bright colors; they require aesthetic graphics. At Custom Boxes Hub, we provide full design support once you've chosen your packaging box. Our professional design team will guide you every step of the way to create the perfect packaging for you. Your packaging design must align with your brand identity to achieve the best results. So, we'll take your input and help you realize your packaging dreams!
Creative Shapes and Accessibility
It's essential for your packaging to be easy to use. No customer wants to buy an overly complicated box, so you must ensure it's easy to unpack. With personalized tie boxes, you can add several features to inject your packaging with a splash of creativity. Adding a handle to your packaging will give it a new feel while making it easy to carry and hang in stores. Another excellent option is to give your box a creative shape. Hexagonal boxes are aesthetic and attract more potential customers than any plain, regular packaging solution. Using custom tie boxes, you can alter your packaging's shape in any way to make it more appealing to your demographic.
Designing Beautiful Tie Gift Boxes
People often gift apparel items, and ties are a popular choice. Investing in gift boxes options for your ties is an excellent idea. Create beautiful designs for your tie gift boxes to create packaging people can send out as a gift. Gifts are a great sign of love and affection, so your packaging should reflect those emotions. Ties are sleek products that exude class, so using those characteristics in your packaging is a good idea.
You can also add accessories to your tie gift boxes to make them shine. Think about adding ribbons or a bow to your packaging to make it look like a present. These options add tremendous value to your products and make them attractive to potential customers.
The Role of Packaging in Branding
Your packaging journey starts with solidifying your brand image. Packaging that doesn't align with your image is almost useless for your brand's growth, meaning it won't be memorable. You must ensure your packaging design aligns with your brand's image to create memorable, eye-catching packaging. A fantastic way to solidify your brand identity is to use visual motifs in your packaging.
Think of things that stand out in your advertising and use those characteristics for your custom tie boxes. These motifs can include things like colors, designs, and characters. Since ties are a product that portray class, a minimalistic approach would be the best way to design your packaging. Think of colors that best represent your brand and the products. Colors like black, white, and grey are great options for your tie packaging. These colors ensure the main focus is your product and don't take anything away from your beautiful ties.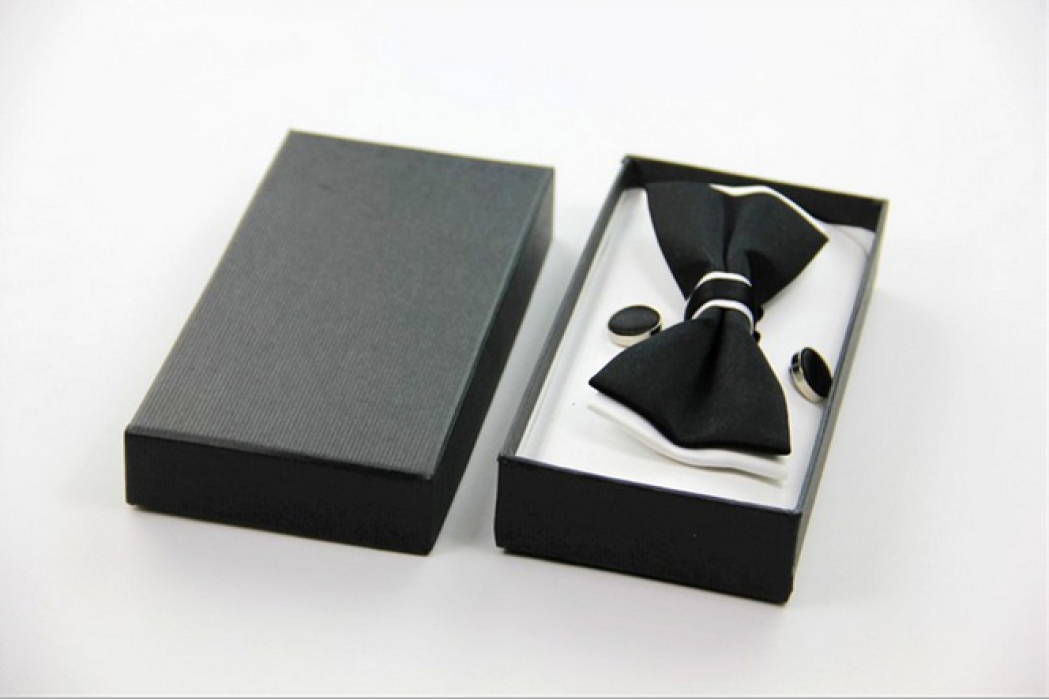 Enhancing Consumer Trust
While it's important not to overwhelm your consumers with clutter, information is essential to your packaging. Before you think of what to write on your boxes, think of the font that best represents your brand. This might seem like an insignificant detail, but every little thing matters. Your font should capture the tone of the brand perfectly. Let's go through a few fonts and typefaces that will make your custom tie packaging shine.
Chivo is a sans-serif typeface perfect for continuous text. Chico regular and Chivo black can be paired perfectly for a combination of normal text and highlights. A minimalist font that will keep your packaging classy.
A beautiful rounded font that's one of the best for display purposes. Ensures fantastic readability and doesn't overwhelm the consumer. It is a beautiful font and a fantastic option for your packaging.
A beautiful typeface that captures a vintage feel and keeps things minimalistic while adding class to your packaging. This font is perfect for taglines and information on your packaging.
After deciding on a typeface and font, you must decide what kind of information you want present on your boxes. Keeping it minimalistic, the front of your package should display your logo, tagline and nothing else. This helps the consumer focus on the logo and keeps it memorable. The back of your packaging should have more details about the product. An excellent option is to include information regarding the manufacturing of the tie. Include what materials are used, and you can even include the manufacturing process. Bits of information like this will create a personalized look for your packaging, furthering the consumers' trust in your product.
Use of Inserts
Inserts are a fantastic way of securing your products while adding tremendous value. Inserts are placed inside the packaging to keep your products from moving around. Ties aren't fragile, so they don't require as much protection as other products. However, inserts aren't just for protection. These foam cut-outs add a layer of attractiveness to your packaging.
Your packaging's exterior will be stylized with designs and graphics, but your interior might look plain. To avoid this, inserts offer great aesthetics for your custom tie boxes' interior. This ensures customer satisfaction as your packaging will shine inside and out!
Luxury Finishing Options
You should use luxury finishing options to make your packaging stand out and fully realize its potential. Although they're luxury, CBH offers these finishing options at tremendously affordable prices! Let's check out a few options and see what fits your brand best.
Metallic Foiling
Metallic foiling is a brilliant way to add a luxurious feel to your packaging. It gives your boxes an eye-catching and glamorous look like no other. You can choose various colors to use, including gold, silver, and copper foil. These will make your packaging look attractive and capture more potential customers.
Holographic Foiling
Holographic Foiling is a beautiful modern finishing option that adds a layer of beauty like no other. Using this foil will add a unique and innovative look to your packaging, ensuring an attractive box. Such foiling is a fantastic option for flashy packaging as it reflects light in various ways.
Embossing/Debossing
Embossing and Debossing are perfect for your logo on your custom tie boxes. These options give your logo a raised texture that will give it more focus. Using these options will also add haptics to your packaging, adding tremendous value and keeping your packaging classy. Embossing and Debossing are fantastic for pulling focus to your logo and making your packaging stand out.
Gloss and Matte Finishing
Gloss and Matte finishing are fantastic finishing options, depending on what kind of look you're going for. If you want your packaging to look flashy and abrasive, the glossy look is perfect. For a minimalistic and classy look, matte finishing is perfect, making your packaging sleek and attractive.
Conclusion
Custom tie boxes are the perfect way to make your ties stand out from the competition. They provide several benefits for your brand and will help boost your sales. Beautiful packaging is essential in creating a solid brand identity, and with custom tie packaging, you'll achieve that.
Are you convinced that you should invest in tie packaging? Look no further than Custom Boxes Hub to satisfy all your packaging needs! Get a free quote now and let's start our packaging journey together!