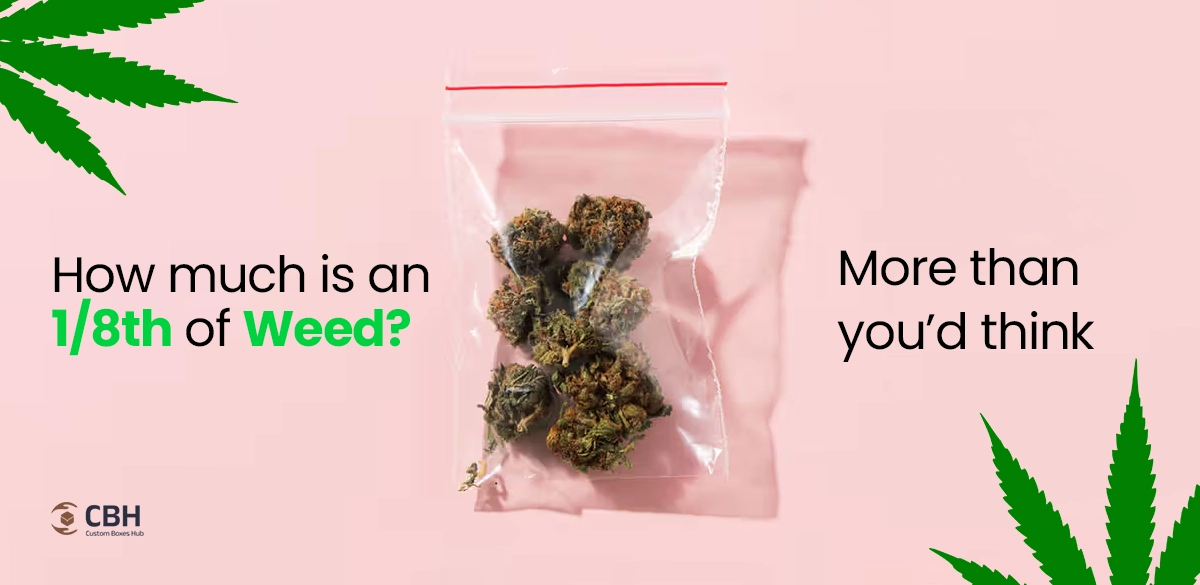 Are you looking for the perfect CBD boxes for your cannabis brand? Look no further, as Custom Boxes Hub is here to satisfy all your packaging needs! Over the past fifteen years, we've established ourselves as a significant player in the packaging game. With customer satisfaction as our aim, we don't mess around with quality and accessibility. We offer the best prices in America, ensuring you can get premium packaging solutions regardless of how big or small your business may be.
Look through our extensive catalog to find the best fit for your CBD packaging vision, and consult our professional design team to create the boxes of your dreams! Get a free quote today, and let's start our premium packaging journey together!
In the past decade, the cannabis industry has expanded substantially. Years ago, you couldn't even imagine buying an eighth of weed and not going to jail for it if caught. However, times have changed, and the cannabis industry is booming. If you want to succeed in this highly competitive market, you'll have to familiarize yourself with the ins and outs of the industry. Knowing your consumer's preferences is the first step in getting a foot in the door. Don't worry because we're here to guide you. CBD packaging is essential to your sales, so here's a guide for everything you need to know about the famous "eighth" of weed.
What is an "Eighth" of Weed?
The phrase "eighth of weed" has been a popular term to measure weed for a long time. Most users measure weed in ounces, so the "eighth" refers to ⅛ of an ounce. The exact measurement for an eighth is three and a half grams of weed, with a full ounce being just north of twenty-eight grams. Knowing the exact quantity is essential when creating bespoke CBD boxes for your weed.
Why do People Prefer "Eighths" Instead of a Full Ounce?
Most users prefer to purchase an eighth rather than a full ounce of weed, mainly due to the price. You might think an eighth is a pretty small amount; however, this is far from the truth. The main reason the eighth is so popular is that it is the perfect quantity for personal use and does not cost people an arm and a leg to purchase. It's also easy to carry, especially with custom CBD packaging boxes.
How to Design Custom CBD Boxes for an Eighth?
Now, let's explore how you should design your custom CBD boxes for an eighth. The cannabis industry is a massive business opportunity; however, the industry has deep roots in recreation. As such, you must create packaging that's fun to look at and gives a positive message. Our CBD boxes are entirely customizable, meaning you can alter the shape, size, color, and design of the box as you like. The direction you want to take your packaging is entirely up to you. Let's discuss the significant factors of designing custom CBD packaging.
Color Schemes for Your Custom CBD Boxes
Your color scheme is arguably the most crucial factor for your CBD boxes. The first thing any consumer will see is your box's color. You must ensure your color scheme is eye-catching and leaves a positive impression, making it memorable to your consumers. Using earthy colors like green and brown is a fantastic idea as they represent nature, solidifying your brand's image as an organic hemp provider. Using these colors will also put your consumers at ease, as people trust organic CBD products.
Another brilliant option is to use colors that represent your product's intensity and the type of high people will get. Use colors like blue or purple for mellow highs where people can relax, most commonly found with Indica. On the other hand, use colors like red and yellow for strains that will make people question their existence. Your CBD packaging must reflect what your product is.
Custom CBD Boxes
Enhance your CBD products with our personalized packaging boxes. Ready to take your brand to the next level? Order your CBD packaging boxes today and make a statement in the industry. Let's redefine your brand's image together!
Design Choices for Custom CBD Packaging
Let's discuss the design choices you should make for your personalized CBD boxes. After the colors, potential customers will notice the design. Your packaging's artwork must be attractive and align with your brand's image perfectly. As such, it's always a good idea to keep your brand identity in mind when making these decisions. First, you must decide on a theme for your artwork. For example, if your product is a high-intensity strain, you can opt for more impactful imagery. Imagine a volcano as your CBD box design; it delivers the perfect message for an intense product.
Purposeful Printing for Your CBD Packaging
Another significant factor of your CBD box design is the text you choose to print. As an industry with roots in recreation, you should ensure that your packaging is light and fun. A fantastic way to achieve this result is to write an anecdote on your packaging. Give the consumer something relatable, something that speaks to them outside of trying to sell them your product. You can include info about how you make your strains on your custom printed boxes, what ingredients you use, and instructions on how to use your product. Moreover, adding a small story that makes your customer smile is a brilliant way to grab their attention and gain their trust.
While you must think of your packaging from a business standpoint, you must also remember that, at the end of the day, your product is a recreational drug people take to feel good. Everyone who smokes weed or marijuana has a story or two that they remember as a funny anecdote, so why not add your own? People will relate to your product more, boosting your chances of drawing in potential customers with your custom CBD boxes.
Affordability
You might think creating custom CBD boxes for an eighth of weed isn't worth it. However, you're far from the truth! The eighth is one of the most popular measurements for weed and the most common purchase for the majority of users. Using bespoke CBD boxes to package your eighth is a brilliant way to boost your sales and capitalize on the high-value product. These boxes offer a fantastic return on your investment, so you'll end up earning more than you paid for them!
Conclusion
Now that we know what an eighth really is, it's clear to see how useful it is. As such, you must package it accordingly. CBD boxes offer the best features for your weed, providing the best safety and aesthetics you can ask for. At Custom Boxes Hub, we always put the customer first. Get a free quote for your customized CBD boxes now, and start your premium packaging journey with Custom Boxes Hub!